Main content starts here, tab to start navigating
Gift Cards
Physical Gift Cards are available for in-store purchase at all Brasa locations.
To order an e-Gift Card CLICK HERE.
To check a card balance CLICK HERE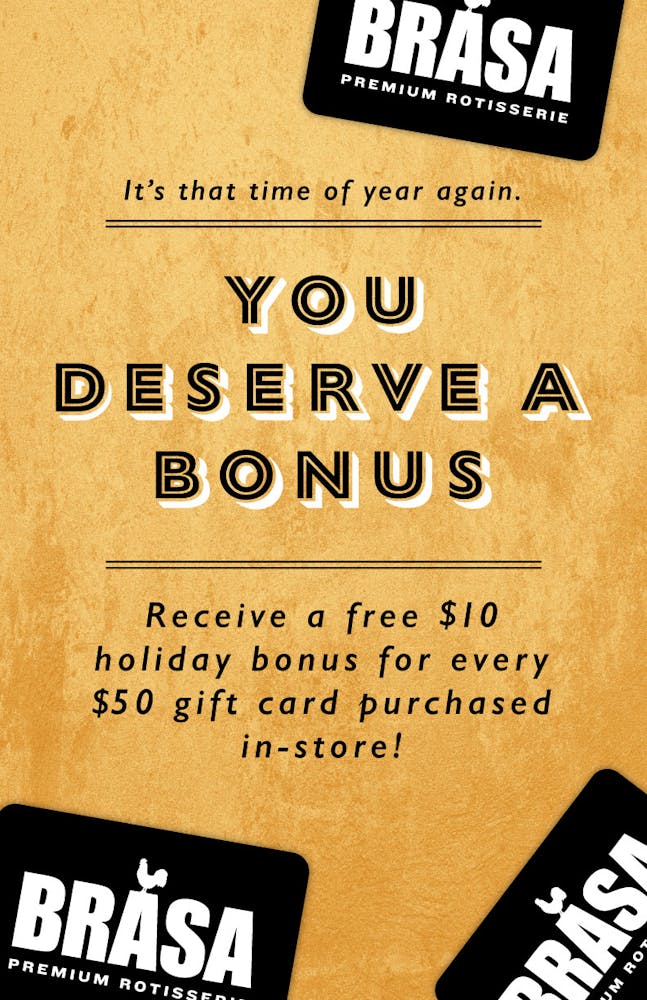 Valid only on in-store gift card purchases not valid with online eCard purchases. Holiday bonuses are valid 1/1/22-4/30/22. You are welcome to use last years holiday bonuses at that time as well.